April Nursery Newsletter
Welcome
We would like to welcome Benjamin, Callum and Zackiah into the Baby Room, Ariyah into the Toddler Room and Anya and Brooke into the Pre-school Room and to Coco our new member of staff who all joined us in March.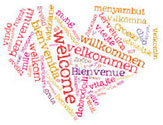 April Theme: Easter
We will be making Easter cards and presents. We will be discussing events which occur regularly in a Childs experiences. For example seasonal patterns, daily routines and celebrations.

Easter Holiday Term Dates
Funded Only children -
Spring Term ends Tuesday 2nd April
Summer Term begins Tuesday 22nd April

Term Time Only Children -
Spring Term ends Friday 4th April
Summer Term begins Tuesday 22nd April
Goodbye
Unfortunately we will be saying a very sad goodbye to Louise our Pre-school Roomleader who will be leaving us on 25th April to start a new venture. She will be greatly missed and we wish her all the best for the future.
Whiz Kids Bank Details
Please don't forget to update your payment details if you have not done so already.
Account Name: Childcare Directory Ltd
Sortcode: xx-xx-xx
Account No: xxxxxxx
Easter Fun Day
We are holding an Easter Fun Day on 12th April 10.00am -1.00pm where there will be an Easter Egg Hunt, Face Painting, Easter Bonnet Competition, Easter Hamper Raffle, Guess the weight of the cake and much more. Please bring your family along to join in the fun.
Trip to Pigeons Farm
The Toddler and Pre-school room are going to Pigeon's Farm on Monday 14th April to feed the lambs. If your child doesn't come to nursery on a Monday or does not attend over the half term holiday, you are more than welcome to come along. However, there are limited seats so please see Claire or Leanne to arrange a place, you will also need to attend with your child.


Bring Mummy to Nursery Day
We would like to thank all the Mummy's for joining us at nursery on Friday 28th March for a fun afternoon.

Blocks Outside
I am sure you have all noticed we are in the process of painting the blocks outside the nursery. I don't think we realised quite what a mammoth task it was when we started!

Edenred Childcare Vouchers
Apologies for a typo in our account number for Edenred Corporate Childcare Vouchers in the March Newsletter.
The correct number is P20874291


Happy Birthday!
We would like to wish a very Happy Birthday to all these children in April
Ruby will be 3
Ava will be 1
Joseph will be 4
Gracie will be 3
Maddison will be 1

and Tina our Baby Roomleader