July Nursery Newsletter
Welcome

We would like to welcome Altheya-Rae into the Baby Room, and River into the Pre-school Room.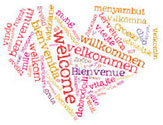 July Themes

The Baby Room theme this month is

Weather and the Toddler Room and Pre-school Room theme is Transport.
School Leaver Photos
Graduation photos are on the 10th July. The photographer will be here for 10am. If your child does not attend on a Thursday but would like a photo please also come along at 10am. We have hired a few gowns for the children to put on when they have their photos taken.
Graduation Evening
This year we would like to say goodbye to the children who will be graduating from Whiz Kids Day Nursery.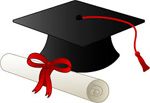 This is a very special and memorable event, where parents are invited to celebrate their child moving forward onto their next stage of learning. The graduation evening will be held on Friday 25th July, we hope to see you all there. There is a ticket which you will receive to say how many seats you would like, as there are a few children leaving to make it fair on everyone we have put a maximum of 4 seats per family. School leavers only.

Over the course of the evening there will be a presentation where your child will receive a certificate, followed by a few speeches from the staff. After the presentation we will be having a party and disco which we would be very grateful if you could bring along some food. There is a food list on the Pre school Room door, due to allergies please could everything be supplied in its original packaging.
Space Theme Big Toddle, Big Fun!
This year we are taking part in a sponsored walk to raise money for Barnardo's charity. The event will take place on Tuesday 15th July we will be blasting off from nursery at 9.30am to reach our destination planet (Alwalton playing field.)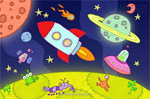 Once we reach our destination we will play space games and have a space themed picnic before returning to our home planet (nursery) for a snooze. We would like the children to design a costume to wear on the walk, the theme is space. We will give a small prize to the best one. You should have already received your sponsor forms, if not please see Claire or Leanne.
Have you seen Spot? He is lost in the Park
We have misplaced a library book

"Spot

Goes to the Park"

and would ask if you could have a quick check at home. The book will have a sticker inside or on the back page with Peterborough libraries. We hope to locate Spot soon.
Happy Birthday!
We would like to wish a very Happy Birthday to all these children in July

Olivia will be 2
Zain will be 3
Bethany will be 3
Annabel will be 4
Zack will be 4
and Courtney in the Pre-School Room.