June Nursery Newsletter
Welcome

We would like to welcome Hadiyah in to the Baby Room and Sophie in to the Preschool Room.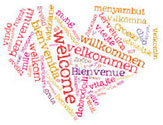 June Themes:


Babies and Toddlers theme for June is learning about Farm Animals.





Preschool will be looking at everything to do with Summer.



Daddy's Day 13th June 2.30 - 4.30
Bring Daddy to nursery for a fun packed afternoon. We will be having a mini football tournament followed by 3 legged races. After all the exercise we will fill your empty tummy's with lots of hotdogs.
Key Sports
Every Thursday for 6 weeks we will be having Key Sports for the Toddlers and Preschool children, our first session was last Thursday and all the children really enjoyed dribbling the ball round cones, relay races and other ball games all developing their gross motor skills.



Term Dates
Summer term ends:

Funded Only Children -
18th July

Term Time Only Children -
22nd July
Whiz Kids Bank Details
Please don't forget to update your payment details if you have not done so already.
Account Name: Childcare Directory Ltd
Sortcode: 30-92-67
Account No: 1309226
New Equipment
Baby Room have already almost spent their budget. They have bought some new baskets for toy storage, bibs, treasure baskets for the babies to explore and some toys including cars, a farm, threading shapes, and a hammer and shape game.

Toddlers have yet to use any of their budget and Preschool have bought some small world things including cars and a farm. A desk is being made for the computer so they will be sitting at the correct height.


Babies Trip to Pigeons Farm
Baby Room went to Pigeon's Farm on 5th June. They all had a great time. There will be a display of photos in the Baby Room for you to look at and on our facebook page.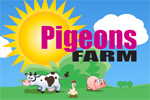 Graduation
Advanced Notice: We have organised a photographer to come into nursery on 10th July to take photos of all the preschool children who will be leaving to go to school in September.
More details to follow...

Happy Birthday!
We would like to wish a very Happy Birthday to all these children in June
Kayde will be 1
Evangeline will be 2
Lucas will be 2
Mia will be 2
Bethany will be 3
Abosede will be 3
Evie will be 3
Makayla will be 3
Sophie will be 4
Brooke will be 4

and Kim who works in the Baby Room and Anisa who works in the Toddler Room.