May Nursery Newsletter
Welcome
We would like to welcome Tommy and Jessica in to toddlers and Isabella in to preschool.

We would also like to welcome Charlotte who is level 6 and will be working as Preschool Roomleader.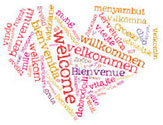 May Themes:
Babies theme for May is looking and learni
ng about Mini Beasts. There will be many planned activities around mini beasts.


Toddlers will be focusing their theme on Shapes and linking it with construction.

Preschool will be looking at how we grow an
d different plants to link to their theme which is Growing.
Term Dates
Funded Only Children and Term Time Only Children -
Half term week starts the 26th May to 30th May
'I Want To Be' Day
We would like to say a big Well Done and Thank You to all those that took part in the 'I WANT TO BE' day, we had some very cute little characters.
New Activity
We would like to introduce a new sporting activity to the Toddlers and Preschool children. This will start after half term for 6 weeks every Thursday starting 5th June. The children will all receive a Key Sports Coaching Certificate at the end of term and Racer the Rabbit Stickers after each half hour session. Each session costs £1.
More details to follow...

Fathers Day
Just to let you know, so time can be booked if necessary, that we will be holding a 'Bring Daddy to Nursery' Day on 13th June in the afternoon, more details in the June newsletter.
Whiz Kids Bank Details
Please don't forget to update your payment details if you have not done so already.
Account Name: Childcare Directory Ltd
Sortcode: 30-92-67
Account No: 1309226
New Equipment
We had a very successful Easter Fun Day. Thank you to all the parents who came to support us. We raised £115.00 altogether. We also have raised a considerable sum from the Shoe People who visit the Baby Room to try on their range of shoes and padders. This will all be split between the rooms giving them a budget for new equipment for their rooms. A computer has already been purchased for the children in the Preschool Room.
Trip to Pigeons Farm
The Toddler and Pre-school Room went to Pigeon's Farm in April. Everyone had a great time, please see the display of photos on the stairs and on our facebook page.


Cool Milk Scheme
We are now part of the Cool Milk Scheme. Your child is entitled to 1/3 pint of milk for free each day they attend nursery. We usually give this at snack time either in the morning or afternoon.

New Service
We would like to offer you a new service at nursery. I know as working parents weekends are a premium so we would like to introduce Manda's Hairdressing as a service in the nursery. Manda will be available on Tuesday 20th May in the afternoon from 1.00pm. To book your child in for a dry cut please see Claire or Leanne. Price: £6.00
This service will be available every
6 - 8 weeks.

Happy Birthday!
We would like to wish a very Happy Birthday to all these children in May
Archie will be 1
Callum will be 1
Emily will be 2

and Lauren who works in the Baby Room