November Newsletter



Welcome

We would like to welcome Zac, Carter and Phillipa to the baby room and Sophie to the preschool room.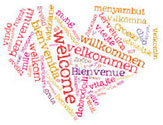 Christmas Closing
Advanced Notice
The nursery will be closing on the 24th December at the end of our morning session at 1.00pm, opening again in the New Year on the 5th January 2015.
Opening Times
Do you need more time in the morning to get to work? By recommendation of some parents we will now be opening the nursery from 7.30am. There will be a small charge of £2.50 for any arrivals before 7.50am and these must be booked at least one week in advance so staff rotas can be planned. This will be added to your invoice as an extra when you book, it is completely optional.
Staff changes
I have a sad announcement to make, Claire our manager will be leaving on 19th November. She is venturing to pastures new as her husband has been posted to another station and it is now too far for her to drive. Claire has been a great manager for Whiz Kids and she will be sadly missed by all. We would like to wish her all the very best for the future and to please come back and visit us regularly.

Recommendations
We are running a referral scheme whereby if you recommend a friend to us and they sign up, after their child starts they get £50 off their first invoice and you will receive a £50 giftcard from One4All. Click Here


Clothing
Can parents please label their childs clothing with their name so it easily identifiable as some items have gone missing. Please also bring a warm coat, hat and gloves for you child now the colder weather has arrived. We do to take the children out everyday if it is not pouring with rain and if your child does not have suitable clothing to wear they will have to stay indoors with another member of staff. Please also ensure they have a pair of welly-boots at nursery.
Themes in November
The children had a great time last Friday for Halloween, dressing up, carving pumpkins and making Halloween decorations. They are also making firework pictures and talking about firework safety.
The themes this month are Healthy Eating and making Poppy Badges in Preschool and Babies and Toddlers are talking about Arctic Animals.
Happy Birthday!
We would like to wish a very Happy Birthday to all these children in November

Jessica and William will be 4
Jessica, Aarikha, Joshua and Jared will be 3
Asya, Oscar and Eddie will be 2 and
Rowan, Jacob and Carter who will be 1 and Tania our cook.

Christmas Carols
We will be having Christmas Carols and a Christmas Party on 19th December – Please see Leanne for tickets. Parents to arrive at 3.00pm, carols start at 3.15pm
Parent Room
I am sure you have all noticed our new Parent Room is nearly finished, you are welcome to sit in there at any time to take phone calls, connect to our superfast fibre broadband (please ask Leanne for the password) or to watch your little one on the cameras to see what they are up to or just to have a chat. It is always open and you are always welcome.
Teething Problems...
We have had a few teething problems with the new software system we are using but I think we are just about there now. You will receive your request to register for the ParentZone very shortly.
Note to all parents
Please do not use your mobile phone or answer a call whilst in the nursery. We have to abide by safeguarding rules. You are welcome to sit in the Parent Room to take your call before entering the nursery.