October Newsletter
Apology

First I must apologise for not sending you a newsletter in August and September. We have been very busy installing a new state of the art software system for the nursery from which we will be doing all the invoicing, newsletters and much more. You may have noticed the staff using tablets in the rooms to record childrens routines and activities during the day. Records from these will be sent to you via a parent portal instead of the daily sheets you receive when you collect your child at present. At the end of each day your child attends you will be sent a 'Day in the Life of' summary of what your little one has been doing during the day via email. You will be able to log in and see your childs developmental progress, view invoices, book extra sessions all from inside your parent portal and add your own observations and comments you would like to share with us about your child.

We started rolling this out at the beginning of September and we hope to be fully functional by the end of October. Please be patient with us while we are still getting to grips with it ourselves.


Superfast Fibre Broadband
Superfast Fibre Broadband is putting the 'Whiz' into Whiz Kids. We are just waiting on the installation date and then we will be sending out in email to invite you to register in the Parent Portal to see an overview of your childs day and their developmental progress as explained above.


Welcome
We would like to welcome Alastair, Bethany, Haris, Kaobim, Jacob, Callum and Alfie into the Baby Room, Chloe, Harley, Laila and Jayni into the Toddler Room, and Kalina, Esther, Jared and Theone into the Pre-school Room.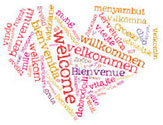 Congratulations
We would like to congratulate Lauren in the Baby Room on completing her NVQ Level 3 in record time.
Well Done Lauren!


Recommendations
We are starting a referral scheme whereby if you recommend a friend to us and they sign up, after their child starts they get £50 off their first invoice and you will receive a £50 giftcard from One4All.


Themes in October
The children will be celebrating several festivals this month including Eid, Diwali and Halloween. In addition
the Babies will be looking at Transport and the Toddlers and Preschoolers will be looking at Autumn.

Happy Birthday!
We would like to wish a very Happy Birthday to all these children in October

Alastair will be 1
Grace will be 1
Charlotte will be 3
Rebecca will be 3
Isaac will be 4
River will be 4
and Leanne our Deputy Manager.
Staff changes
You may have noticed that we have also had a small staff change with Lauren Clawley now part of the Preschool Room Team and Courtney Pavey part of the Toddler Room Team. The key children for these staff will also be a straight swap. If you are not sure who the key person is for your child please do ask a member of staff.
Mud Kitchen
Please can you help us develop our mud kitchen outside in the garden. We are in need of old kitchen utensils, pots, pans or baking trays or any kitchen items that you don't use any more for the children to play with and make mud pies.


All About Me
Anisa in the Toddler Room needs some family photos of the children for her project on All About Me supporting Birth to Three Matters. Parents of children in the Toddler Room please bring in some photos.